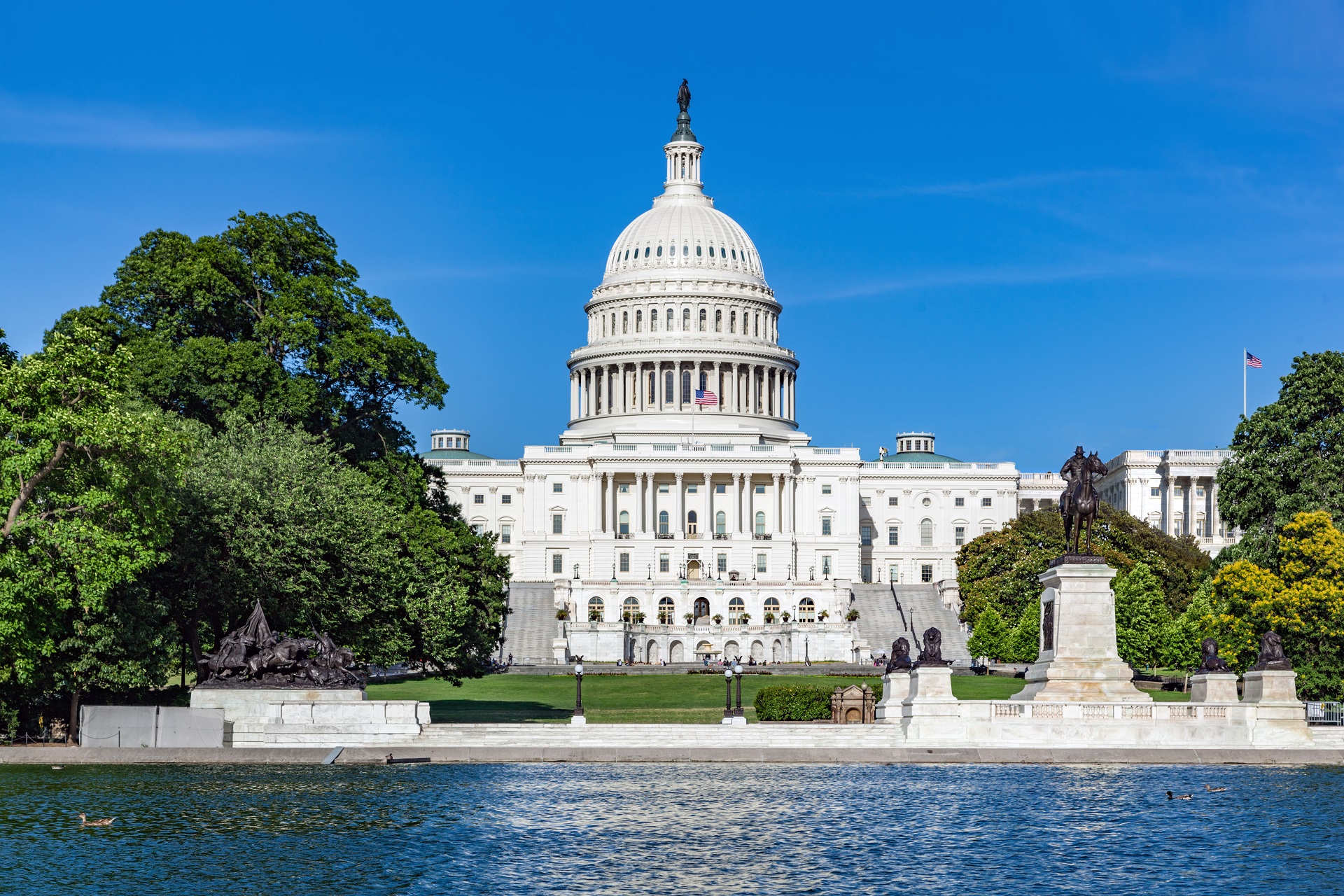 Are EB Immigration hurdles going to resolve soon?
Key Highlights from CRS Report
The Congressional Research Service (CRS) recently published a report on the Employment-Based (EB) Immigration policy of United States which mentioned that there are about 140,000 international workers and their families who are granted lawful permanent resident (LPR) status or green cards by the United States annually. These employment-based (EB) immigrants are part of a larger permanent immigration system created by federal law — the Immigration and Nationality Act (INA) — that provides LPR status to around one million foreign nationals per year. Employment-based immigrants obtain LPR status via one of five preference categories: three hierarchical categories based on qualifications and desired skills (EB1, EB2, and EB3); a miscellaneous special immigrant category (EB4); and an immigrant investment category (EB5). Each category has its own numerical restrictions and eligibility conditions. The INA further restricts each immigrant-sending country to no more than 7 percent of all LPRs awarded annually on the basis of work.
Employment-Based Immigration Preference System
(Total Worldwide Level of 140,000)
Category
INA Eligibility Criteria
Annual Numerical Limit
1st Preference (EB1):
Priority workers
Priority workers: persons of extraordinary ability in the sciences, arts, education, business, or athletics;
outstanding professors and reseachers; and certain
multinational executives and managers
28.6% of worldwide limit (40,040) plus unused 4th and 5th
preference
2nd Preference (EB2):
Members of the professions holding advanced degrees or aliencs of exceptional ability
Members of the professions holding advanced degrees or persons of exceptional abilities in the sciences, arts or business
28.6% of worldwide limit (40,040) plus unused 1st
preference
3rd Preference (EB3):
Skilled workers, professionals, and other workers
Skilled shortage occupations workers with at least 2
years training or experience; professionals with
baccalaureate degrees; and "unskilled" shortage
workers
28.6% of worldwide limit (40,040) plus unused 1st and 2nd preference; "other workers" limited to 10,000
4th Preference (EB4):
Certain special immigrants
Special immigrants, including ministers of religion, religious workers, certain employees of U.S. government abroad, special immigrant juveniles, and others
7.1% of worldwide limit (9,940);
religious workers limited to 5,000 and broadcasters limited to 100
5th Preference (EB5):
Employment creation
Immigrant investors who invest at least $1.8 million ($900,000 in rural areas or areas of high unemployment) in a new commercial enterprise that creates at least 10 new jobs
7.1% of worldwide limit (9,940);
3,000 minimum reserved for investors in rural or high unemployment areas
The Procedure
The procedure for acquiring a green card varies depending on where employment-based immigrants reside. As new arrivals, foreign nationals residing abroad seek for an immigrant visa. Those residing in the United States submit an application to alter their status from nonimmigrant (temporary) to LPR. The majority of prospective EB immigrants must be sponsored for LPR status by their U.S. employers regardless of where they reside. The State Department (DOS) tracks and distributes all green cards.
A significant proportion of EB immigrants are employed in the fields of science, technology, engineering, and mathematics (STEM), health care, and finance. In FY2019, Indian, Chinese, Korean, and Filipino people represented 38 percent of all EB immigrants.
Demand exceeds the Quota
The majority of prospective EB immigrants change their status while existing in the United States and are already deeply rooted in the U.S. labour market, frequently working for their sponsoring firms. Since the demand for EB green cards greatly exceeds the annual quota, a sizable employment-based line has formed. In September 2021, this line of foreign employees and their accompanying family members with approved EB petitions and waiting for an immigrant visa number totaled over 870,000. The EB backlog exists primarily because U.S. companies sponsor approximately twice as many nonimmigrants (and their families) for LPR status than there are statutorily allotted slots. Depending on the employment-based visa category, new prospective immigrants from major immigrant-sending nations such as India and China can anticipate years or decades of waiting to obtain a green card.
Employers in the United States have hired more nonimmigrant workers in recent years, particularly those with scientific and technology expertise. In addition, foreign students and foreign-born workers in technical sectors of the U.S. labor market have risen to prominence. Certain nonimmigrant visas bridge the otherwise separate nonimmigrant and immigrant systems, as the INA gives dual intent to their recipients, allowing individuals to work temporarily in the United States and seek LPR status as nonimmigrants. Notable dual-intent visa types include the H-1B visa for special workers and the L visa for intracompany transferees.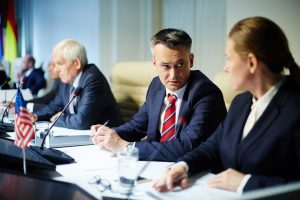 Suggestions and View Points.
The Immigration Act of 1990, which established the present preference category system and its numerical limits, was the last major legislative reform to the permanent employment-based system. The gross domestic product (GDP) of the United States has doubled since 1990, and technology has grown throughout the economy. Some believe that statutory immigration limits are insufficient to meet the current needs of the U.S. labour market. Opponents of increased immigration cite employment competition and scant evidence of tight labour markets as reasons for their opposition.
Some have offered solutions to the employment-based immigration backlog, such as abolishing the 7 percent per-country cap and boosting the total number of employment-based immigrants allowed. Some propose extending the yearly limit on employment-based immigration to meet the current needs of the labour market. Others suggest that Congress should modify the standards under which all permanent immigrants are admitted to the United States, placing a greater emphasis on labour market contribution. Some have suggested point-based systems that reward characteristics associated with favourable economic and labour market outcomes. Others advocate decentralising immigration selection via place-based systems that permit governments and authorities to sponsor foreign workers depending on local labour requirements. Others have recommended regularly altering the number of immigrants based on the nation's requirements.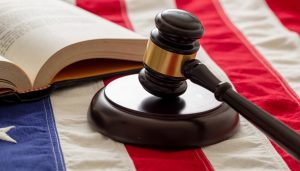 In this backdrop
A few bills have been put forward in Congress to fix these problems. These bills will work to reduce backlogs and other issues that employees and employers face.
Here is some information about these Bills: –
The RELIEF Act.
This Act gets rid of the rule that only 7 percent of immigrant visas can go to people from one country. It also suggests switching to a first-come, first-served system for the next three years. So, this Bill will both increase the number of employment-based immigrant visas and decrease the number of people waiting in line.
The Jumpstart our Legal Immigration System Act
In April 2022, this Bill was brought up in the House of Representatives. It will get back 157,000 visas based on work and 222,000 visas based on family. Also, future visas won't go unused and, if the bill passes, they would roll over. US Citizenship and Immigration Services will also get $400 million from the bill. So, people who are eligible for permanent residence can submit their application even if there isn't a visa number available.
The Preserving Employment Visas Act
This bill is all about getting rid of the backlog of employment visas caused by the COVID-19 pandemic. It does this by re-issuing the thousands of visas that could not be given out because of the pandemic. The 7 percent country limit would also not apply to these visas.
The Bipartisan Innovation Act
This Act brings together the US Innovation and Competition Act and the America Competes Act, which were both passed into law. Both of these try to bring Ph.D.s in STEM fields and entrepreneurs with a lot of experience to the US. This act will exempt STEM Ph.D.s from annual immigrant visa limits, create a "W" visa for entrepreneurs who are running a new business, and give Uyghurs who are being persecuted and people from Hong Kong more protection.
The US Citizenship Act of 2021
With this bill, work visas are no longer limited by country. It also doesn't count spouses and children when figuring out how many work-based visas can be given. Also, people who have been waiting more than 10 years to apply for permanent residence (PR) can apply right away without counting toward the annual limit.
The EAGLE Act
This bill, which stands for Equal Access to Green Cards for Legal Employment, is about changing the way green cards work. It gets rid of the 7 percent country limit and lets some foreign workers who are already in the U.S. on a temporary work visa apply for legal permanent residency.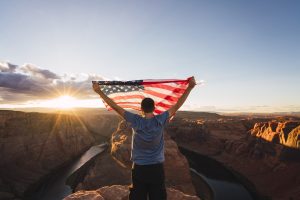 These proposed legislations, once enacted with serve a great deal in easing the bureaucratic hurdles and cutting red tape to benefit a plethora of immigrants who will help shape the future of US.
If you want more information on US immigration, nationality laws and citizenship, please feel free to get in touch with us.